RBC Sussex 2020
Many thanks to Courtney McDermott our local RBC branch manager and her amazing team who donated their time to give a fresh coat of paint to our kid's toy room! And found some grant money, too!!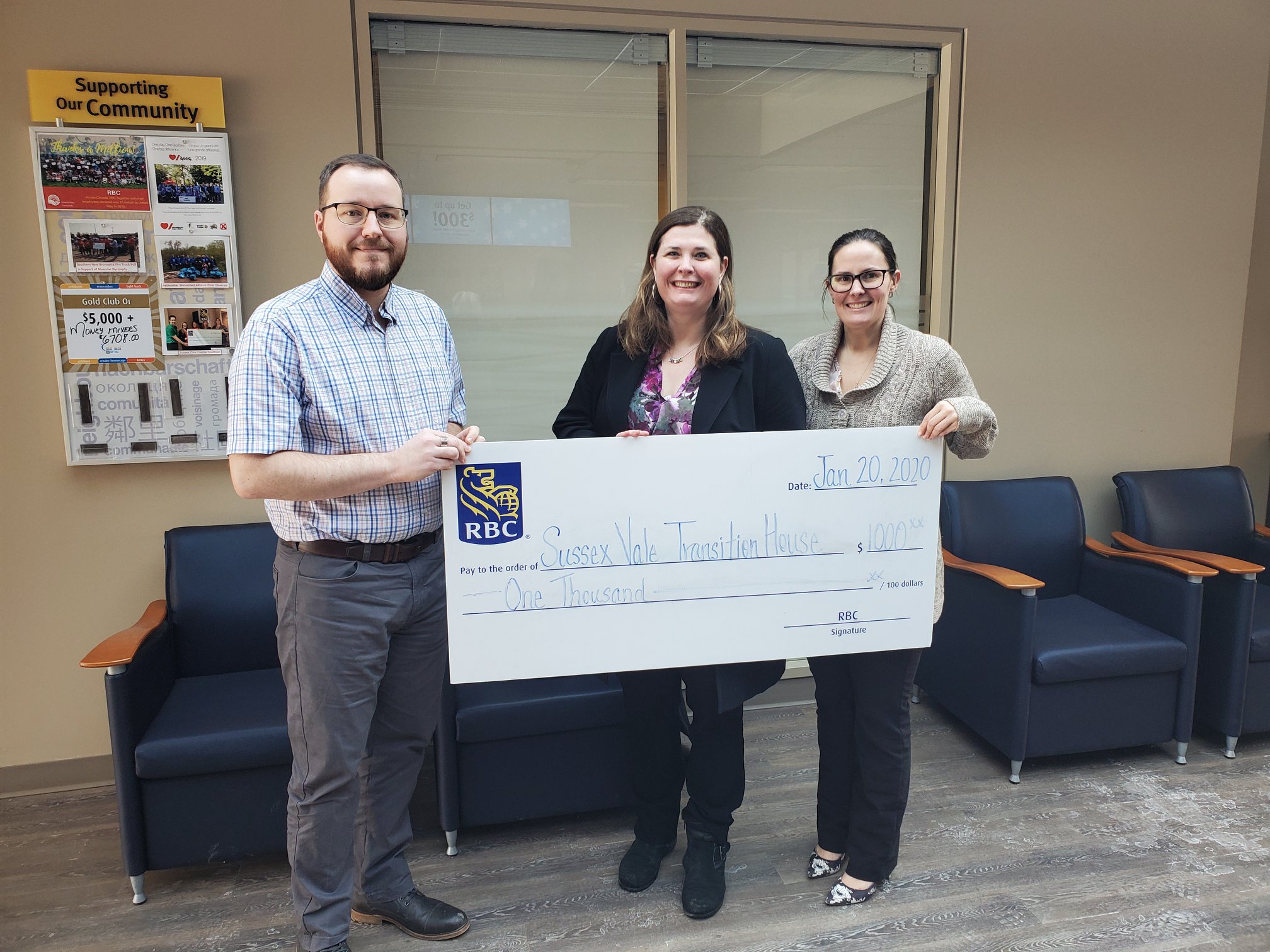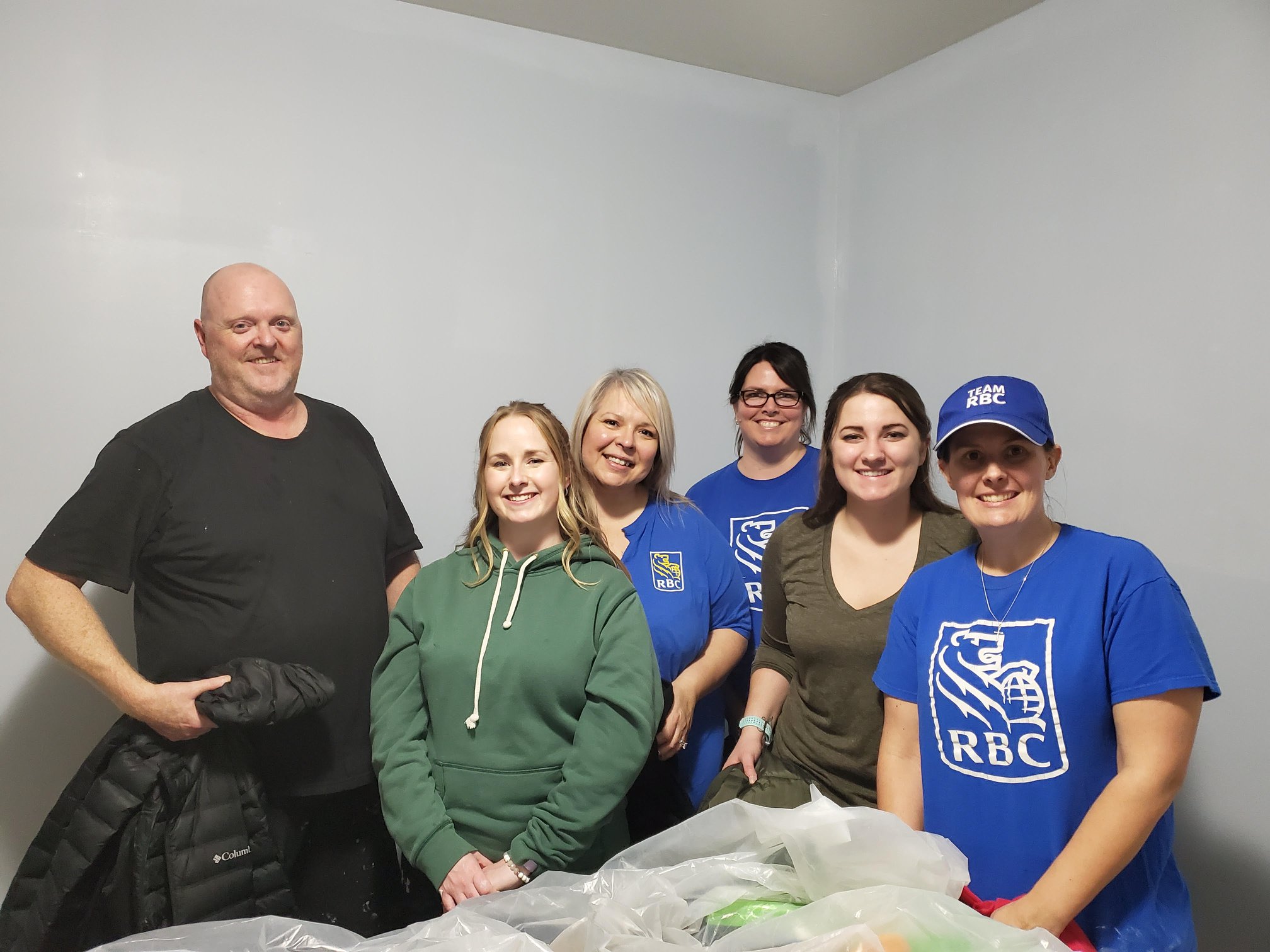 Bayview Credit Union 2018
Thank you to the crew at Bayview Credit Union for putting together this wonderful Basket of items for the ladies at SVTH!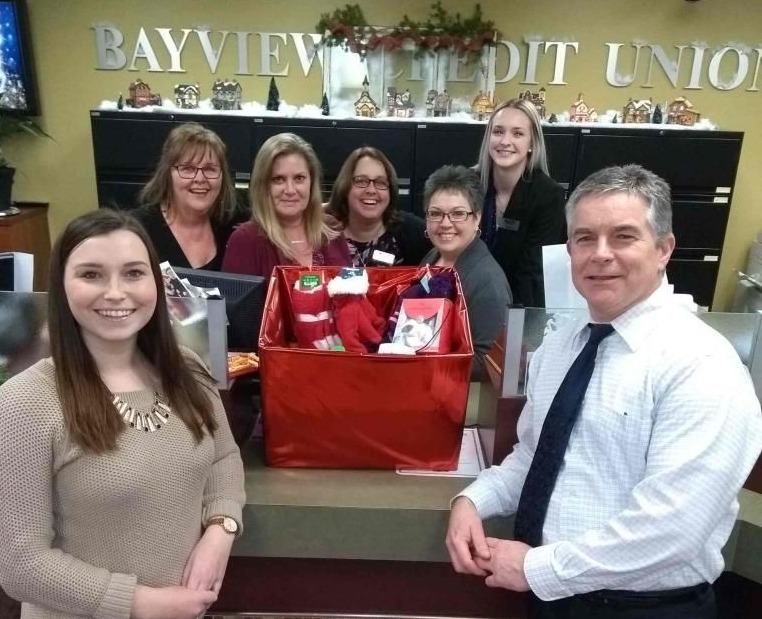 Kiwanis Nursing Home 2018
Big thank you to the ladies at the Kiwanis Nursing Home for donating several purses filled with personal items and the toiletries for the residents at SVTH!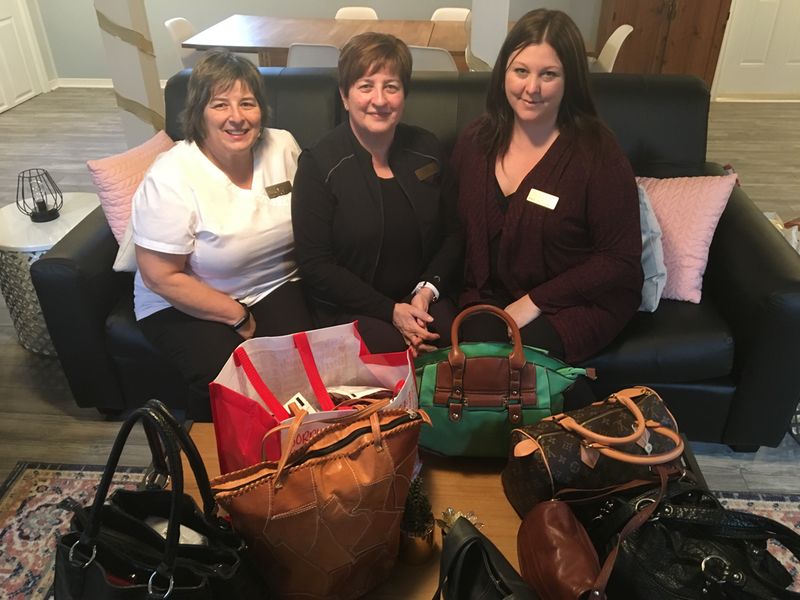 G.E. Barbours Inc. 2018
Thanks to the "Maintenance Mafia" at G.E. Barbours for making us the thankful recipient of their in house 50/50 draw. They wrote us a cheque for $225.50!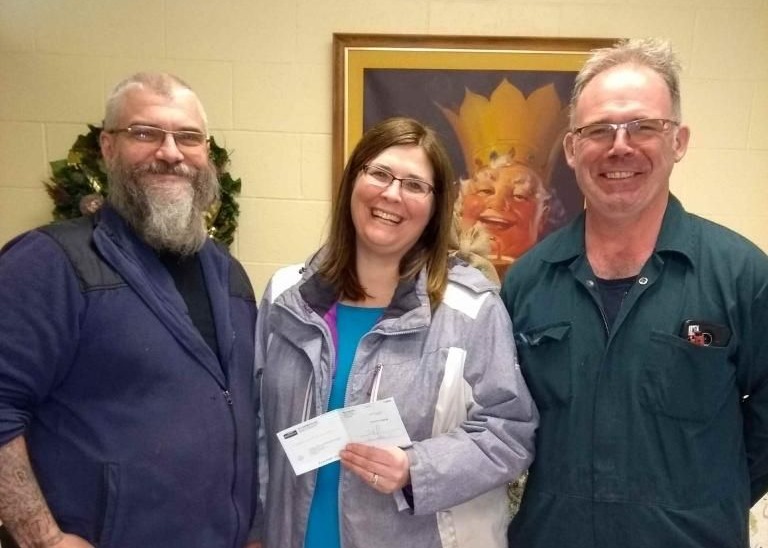 Jodi Cummings Totes 2018
Thank you to Jodi Cummings for organizing and dropping off 12 zip top utility totes for the ladies here at SVTH. We are so happy to receive them! A big thank you to everyone who sponsored a tote to make this awesome donation happen!
Canadian Home Builders 2018
A big thank you to the Canadian Home Builder's Association of New Brunswick (Sussex Chapter) for donating a beautiful selection of toys for out children at SVTH!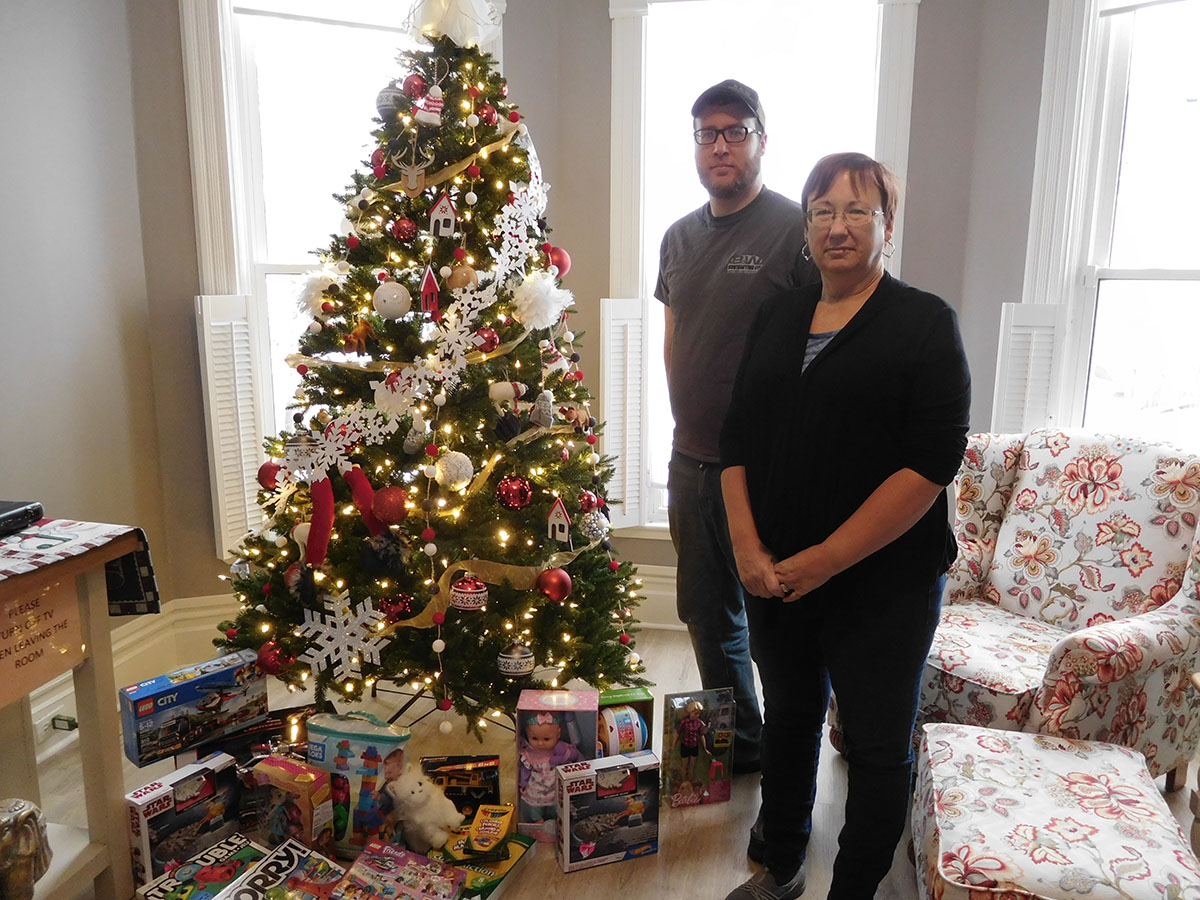 Desjardins Insurance 2018
Many thanks to Desjardins for selecting SVTH as a recipient of the their Better Things Community Grant!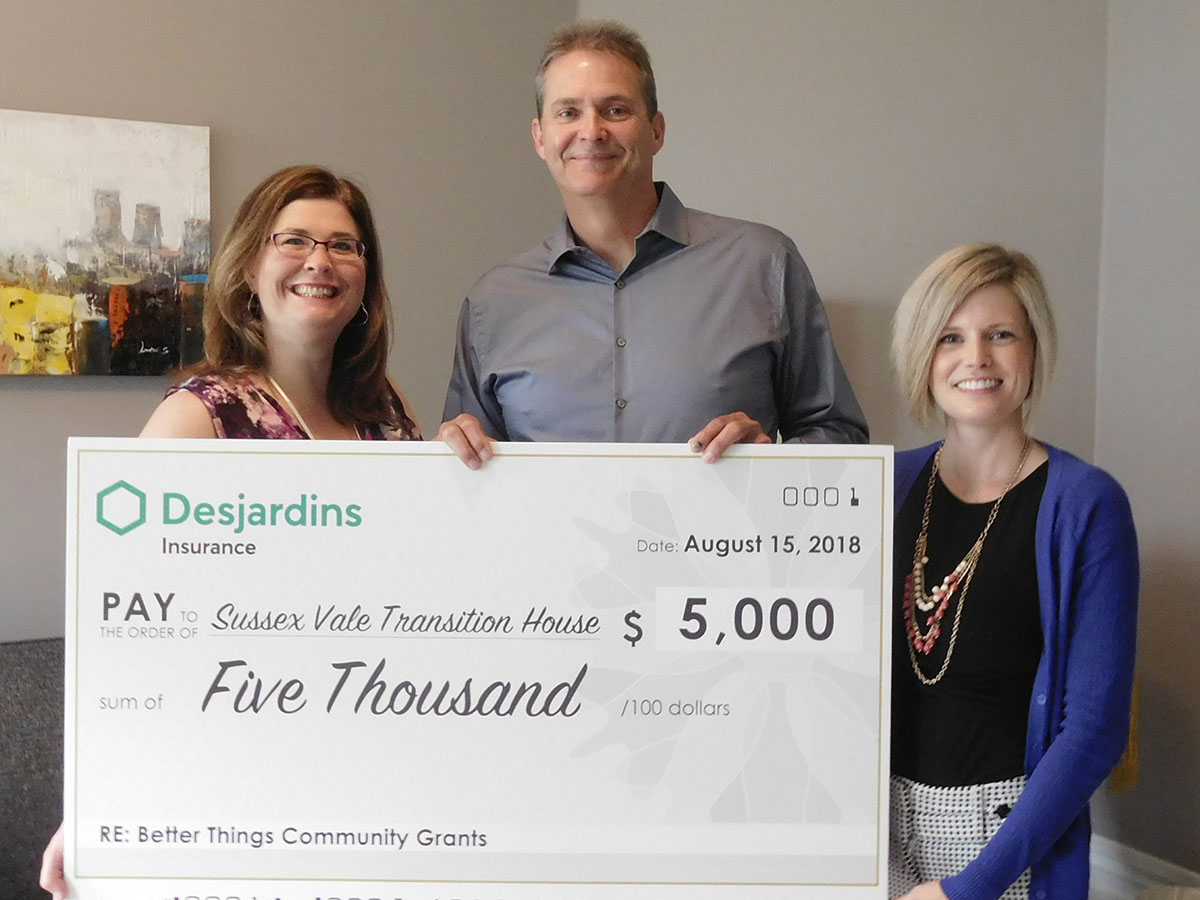 Quilt Donation 2018
Thanks to the Sussex Vale Quilters Guild for donating this beautiful quilt to the residents of SVTH!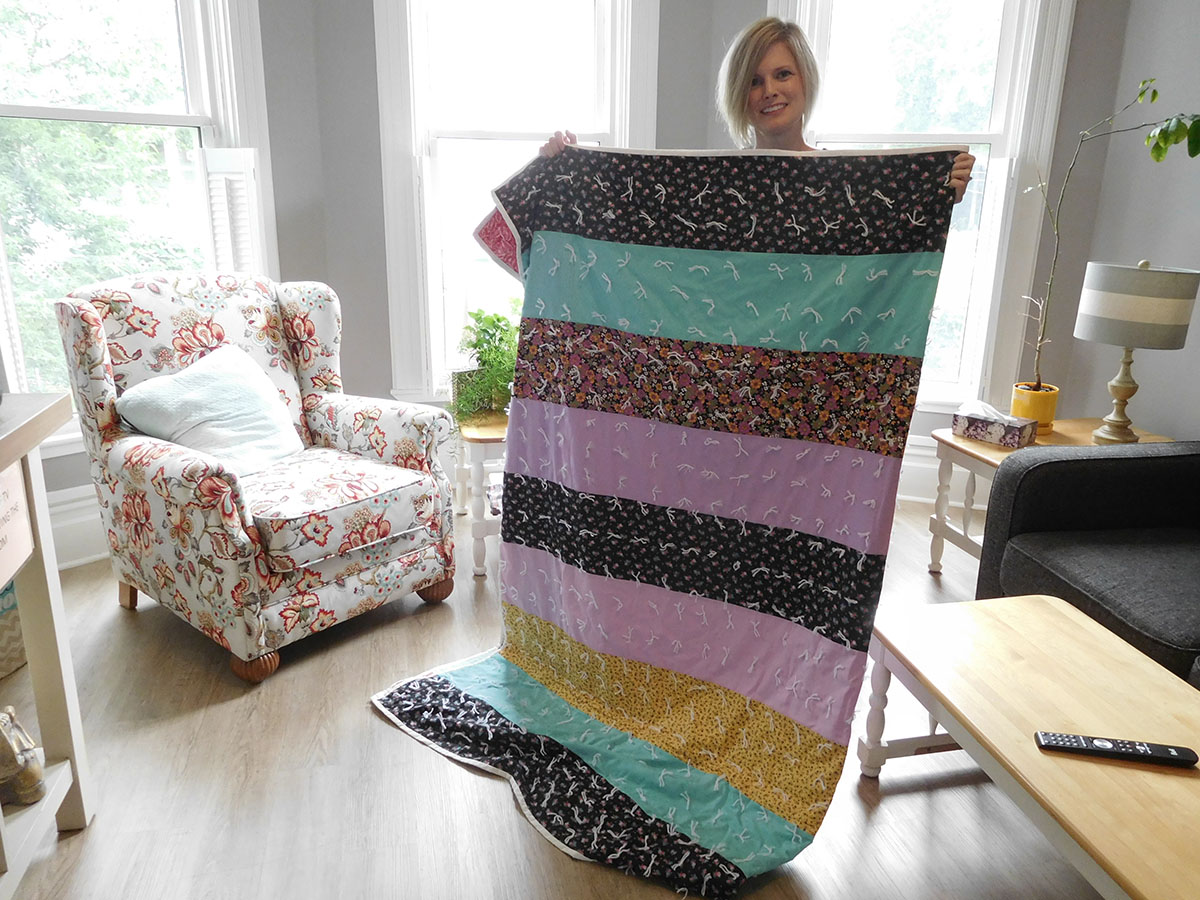 Christmas Gift Sponsor 2017
A special thank you to all the individuals that donated gift items to make Christmas possible for our residents and children!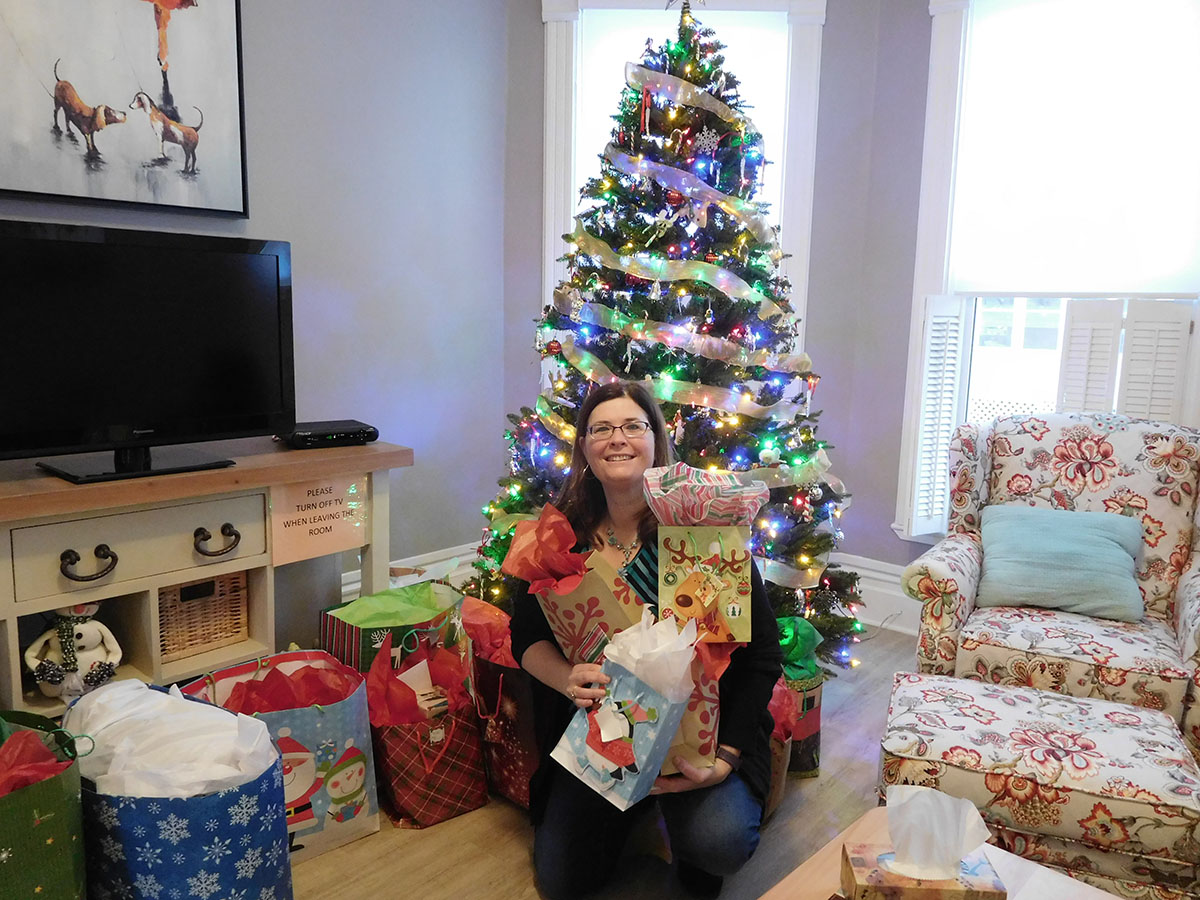 Scotiabank Fundraiser 2015
Many thanks to scotiabank in helping us organize a comedy night and matching the funds raised from the event!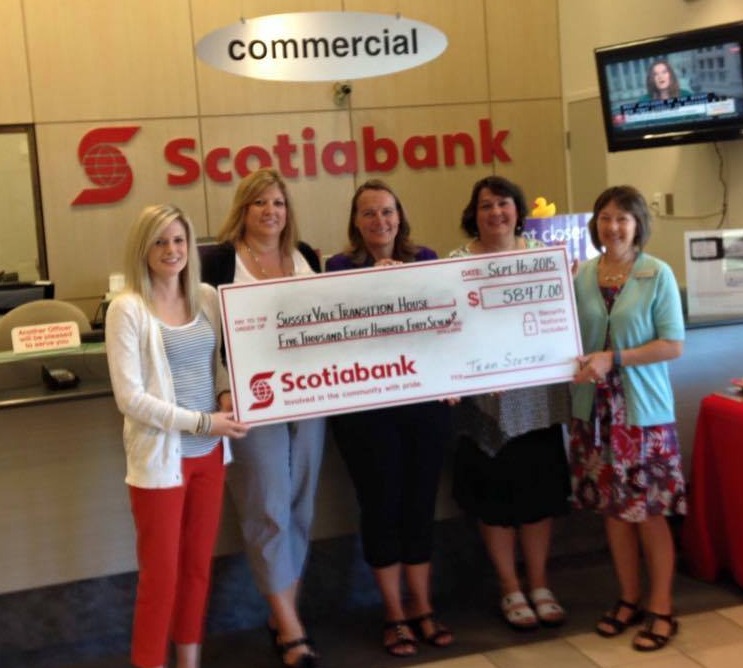 BrenTax Toy Drive 2014
Thank you to the Ladies at Brentax for doing a toy drive for us and making Christmas possible for our moms and children!