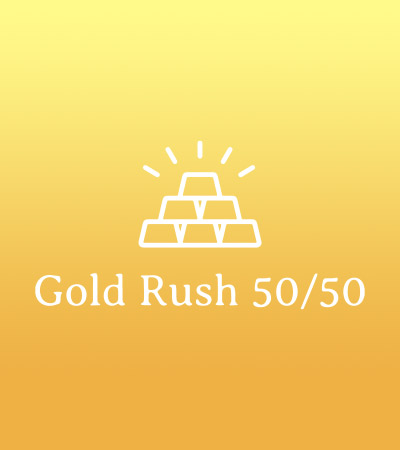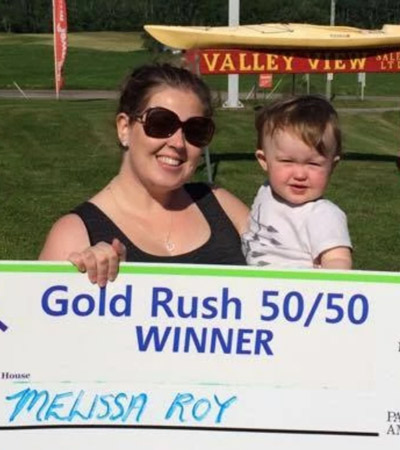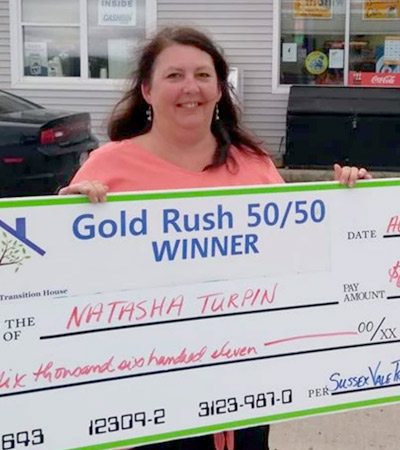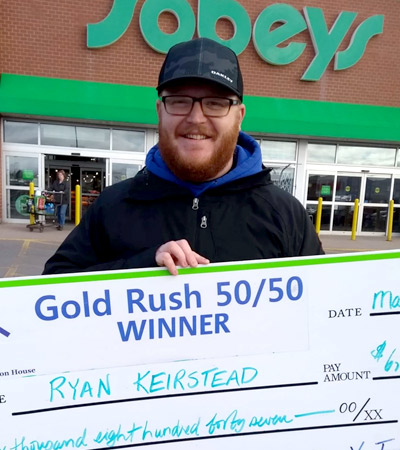 Welcome to the Sussex Vale Transition House Gold Rush 50/50 fundraiser! Play every week for your chance to take home some some winnings while helping fund the SVTH. Links to rules, FAQ, playing locations, pre-pay and winners are below. If you have any questions contact us anytime!
Lottery Licence # 044649756000
Contact the Gold Rush 50/50
Gold Rush 50/50 Rules
Gold Rush 50/50 is open to the general public and subject to Provincial Laws and Regulations.
No one under the age of 18 may register a number.
You can join GOLD RUSH anytime.
You can register more than one number.
For each number played, a separate registration ticket will need to be completed.
By registering, you agree to have your name, ticket number and Jackpot Prize published should your number be drawn.
When registration tickets are collected from the GOLD RUSH boxes, the information from the tickets will be added to the computer database.
Your registration ticket will then be put into the locked steel drum. It is a permanent number!
The ticket will remain in the drum indefinitely.
The weekly winning number will be drawn from this drum.
Each player is responsible for writing their correct number on their toonie. Once your toonie has been placed in the box it becomes the property of SVTH. Due to the high number of toonies being counted each week we will not be able to accommodate players who have made errors in writing their numbers.
No refunds.
Our GOLD RUSH box locations are: Na Kino, Sharp's Drugstore, Starlite Video, Sobeys, Fast Fuel, Mobil Gas, Superstore, Rite Stop, Off the Rail Cafe, Main Street Irving, Mrs. Dunster's, Four Corners Irving, Penobsquis Wilson's Gas Stop (Penobsquis), Jones General Store (Apohaqui), Norton Irving Circle K, and Valley View Sales (Midland)
You can only play one toonie per number, per week, at any of the GOLD RUSH box locations.
Place a toonie in the box for each number you play.
Please write your number clearly and underline due to numbers that are hard to identify such as: 6 or 9.
Please, use only ONE sticker per toonie.
Please be responsible for your own toonies. It is not the location's responsibility to provide you with change. We suggest buying a roll from the bank.
All toonies from the GOLD RUSH boxes will be collected every Wednesday, so it is best to play by Tuesday evening.
Due to safety and confidentiality, it is prohibited to come to the Transition House to play your toonie. The last location picked up is Four Corners Irving in Sussex at approx. 11:45am.
The draw will take place on Thursdays and results will be announced on air by 12:30pm on AM 590 CJCW and posted at our box locations. We will update our Facebook page at noon, as well. https://www.facebook.com/SussexValeTransitionHouse
Winners will be contacted using the information they provide in their registration. It is your responsibility to ensure registration information remains current.
A photo ID is required to collect your winnings and must be presented in person. Winners consent to the use of their name and photograph for publicity purposes.
If a non-winner is drawn, the jackpot will carry over to the following week's draw.
Winnings will be paid by cheque in the exact name provided on the registration ticket unless a proven legal name change has occurred.
Every reasonable effort will be made to contact the Gold Rush Prize Winner.  Winnings unclaimed after 90 days may be placed in a special draw or added back to the Pot at the discretion of Gold Rush organizers.
Tickets are not transferable from one name to another under any circumstances. You can cancel a ticket by calling 433-GOLD (4653) or sending a Facebook message.
Pre-Payment of your GOLD RUSH number may only take place during designated periods in March, June, September, and December. 3 months = $26, 6 months = $52, or 1 year = $104
Lottery Licence #044649756000
For more information about GOLD RUSH, please contact Sussex Vale Transition House 433-4653.
Locations to Play
Vendor List as of July 2020
In-Sussex Locations
Sobeys (Griffins Smoke Shop)
Needs Fast Fuel
Atlantic Superstore
Mobil Gas Bar
Circle K Irving (Four Corners)
Circle K Irving (Main St)
Starlite Video
Mrs Dunster's
Sharp's Drugstore
Off the Rail Cafe
Bayview Credit Union
Out-of-Sussex Locations
Valley View Shell (Midland)
Circle K Irving (Norton)
Jones' General Store (Apohaqui)
Wilson's Corner Gas (Penobsquis)
FAQ
How do I join the Draw?
Fill out a 50/50 Ticket at a Gold Rush Location. Keep the stub for your records.
How is the weekly Draw done?
Draw is held at Sussex Vale Transition House
Draw is videotaped for archives
Ballots are in a locked, steel Drum
Photo of the draw is taken and photo is stored
Those present for the Draw verify the Number Drawn, check the tracking log to see if the Player played a Toonie or has Pre-Paid for this Draw
Winner: is contacted. Announcements go out: Radio, Top of Boxes, Facebook
No Winner: the player is not contacted. Announcements go out: Radio, Top of Boxes, Facebook
Ballot is returned to the Drum for all future draws
Ballot drum is locked; drum key is stored in a locked cabinet.
How do I play Gold Rush?
Go to a location with a Gold Rush box; take a yellow sticker off the side of the Box;
Write your Number on the sticker. Put the Sticker on the Toonie. Drop the Toonie in the Box.
Can I put the Gold Rush ticket in my child's name?
No – Lottery Licence requirement is for all Players to be 18 years or older.
When is the Draw?
The Draw is on Thursday. Play by 11 am on Wednesday (8 am at out of Sussex locations)
Is the Draw done from the Toonies?
No. The Draw is from the Numbers.
How long is my Number in the Draw?
Until you cancel the number
What is "roll-over"?
If a player did not play their Toonie (or it was not Prepaid) and their number is drawn, that prize rolls over to the next draw. That's why it's called a modified 50/50
Can I play more than one number?
Yes. Fill in another Gold Rush ticket to get another number to be played every week. Remember…a number needs to be played every week to win.
How can I pay in advance so I won't forget to play?
Prepay is available quarterly and dates are announced at vendor locations, on Facebook and our website.
Ways to Prepay your Gold Rush Number:
Drop a cheque, bank draft or money order in any Gold Rush Box and put your Gold Rush Number on the memo line
$26 for 3 months, $52 for 6 months, $104 for 12 months.
No Cash is accepted for Prepay
How to Pre-Pay
Pre-Pay Instructions
3 months =$26.00 6 months=$52.00 12 months=$104.00.

Multiple GR#s can be combined into one pre-payment if detailed in the memo
Pre-pay by cheque, money order, or bank draft at any Gold Rush toonie box location.
Make payable to Sussex Vale Transition House
in the memo section please write

each Gold Rush# being prepaid
the name and phone# registered to each Gold Rush#

place into locked toonie box.
E-Transfer
Security question: What am I paying?
Security answer: goldrush
in the memo section please write

each Gold Rush# being prepaid
the name and phone# registered to each Gold Rush#.

Your e-transfer receipt notification will arrive via your regular banking notifications –
not from SVTH.
Please note:
SVTH does not issue charitable receipts for Gold Rush as players are participating in a lottery,  rather than simply making a donation.
Please direct any inquires to:
Denise McMackin, SVTH Gold Rush 5050 Manager
(506) 433-GOLD (4653)
License#044649756000